Is There Such A Thing As A Perfectly Written Real Estate Blog Article?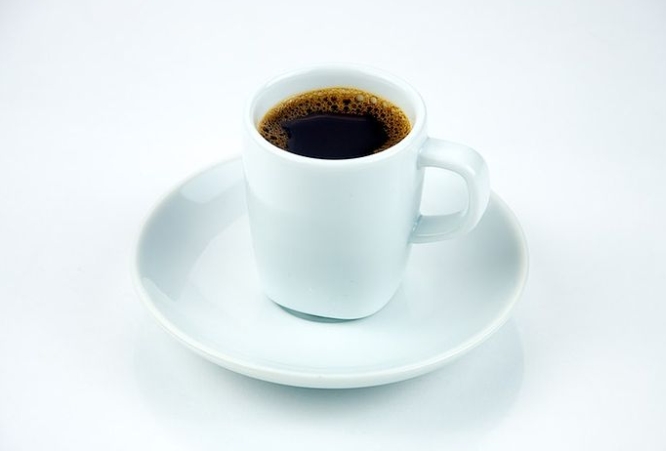 Photo by Evan Swigart.
In order for something to be made perfect we need to determine what criteria we're aiming to satisfy.
For me, when you publish an article, you should aim to accomplish at least the following:
1. Help you be found by the target audience, including search engines and your social media reach.
2. Communicate an effective message to your visitor as quickly as possible.
3. Bring your audience closer to doing business with you.
Sounds easy enough…
So what's the least amount of content you can create in order to satisfy all the above?
Minimum Effort To Perfection:
1. Write A Great Headline.
If you fail at headline writing you will never be a successful blogger.
Why?
If your blog headlines aren't compelling, no one is going to click to read them. Fail to connect with your audience and they will never visit in the first place.
The headline is the best and easiest place for SEO success. By using keywords and being descriptive in the headline you now have a competitive piece. Google wants to present the results that matter to people's inquiries.
When your headlines satisfy both what attracts Google and your visitors' clicks, you win.
Remind me to write: How To Write The Perfect Blog Article Headline.
I took a stab at it some years ago – but I think I can expound.
In order to make something perfect we need to determine what qualities we're aiming to satisfy.
2. Always Always Always Include An Attractive Picture
So you got them to click because of your great headline… now you have to deliver that next punch that will set the tone for the blog article; eye candy.
In order to gain and maintain your audience's interest you will need to make an instant connection and offer continuous stimulation (eye candy). Leveraging an image (or 2 or more) to enhance your message can mean the difference between a 5 second glance and a 3 minute read of your content.
The Essentials For Using Images In Your Real Estate Blog Articles
3. Write Pithy Content
The faster you can connect with and deliver the message to your audience, the more effective it will be.
Here's the trick to writing high-impact, concise content:
– Pretend you are paying someone $3 a word for copy.
This will force you to get to the point and cut out the unnecessary fluff.
For example the above could be more economical like so: "This forces you to cut the unnecessary."
7 words instead of 15. Or $24 cheaper =)
– Practice writing 5 articles in a week, all under 200 words each.
(For context, I average ~1000 words a post. )
– Pick a picture with the most impact.
If it can be worth a 1000 words think of all the typing you have just saved yourself.
–  Instead of using in-depth explanations, link (in a new window) to additional commentary, definitions, and/or related content.
 4. Properly Categorize and Tag Each Article
Every article you write should fall under (at least) one of your well planned categories.
This helps communicate the agenda of your consistent message to the visitor and to the search engines.
Similarly, tagging one's article by it's topic(s) is a crucial step in organizing your content. While your categories help you identify the general agenda, adding tags to an article help you identify the particular subject matter.
An article can't be perfect unless you are enticing your audience to take an action that leads them closer to doing business with you.
5. Link To Related/Relevant Articles In Your Database
Similar to properly categorizing your content, by offering links to related content from each article, you are satisfying all 3 of the perfection criteria above.
The links encourage your audience to continue reading, in turn building trust and showcasing your expertise.
The search engines are able to spider deeper into your archives and make connections as to the relationship between your content and keywords.
6. Locate Clear Calls To Action
Whether they are designed into your article template (automatically included on each post) or you craftily weave calls-to-action into your copy, an article can't be perfect unless you are enticing your audience to take an action that leads them closer to doing business with you.
Additional Elements Of The Perfect (Longer) Article
Simply look at a longer article as if it were just a series of pithy articles under one main title.
1. Headings – Another Chance at Headline Writing (see above).
The best way to keep your audience reading through longer copy is to break up the content with Headings. Establish a solid point and write a rich title right smack in the middle of the article.
For more info on how to properly use Headings in your articles, check out our WYSIWYG article.
2. Formatting – The Best Way To Ensure Your Long Article Is Read
Making an article a joy to read goes beyond the content itself. An attractive article, one that is easy to read and follow, increases the chance that it will be read and finished. Learn to master the use of Headlines, Pictures, Links, Short Paragraphs, Pull Quotes, Block Quotes, and Lists.
3. Add Additional Images
More images means more unwritten, yet clear message impact.
Examples Of Perfect Real Estate Blog Articles
Here are a couple that satisfy most of the Perfection Criteria:
Complete Guide To Coconut Grove's Gated Communities
Great headline, great picture, very useful map, easy-to-read formatting, great integration of CTAs, great resource links, well categorized and a great text template CTA at the footer of the article.
Suggestions: Additional reading/related-posts – and maybe another image to break up the content (but not necessary).
What Does $1 Million Buy in Today's Very Strong Santa Barbara Real Estate Market?
Great headline, great pictures, very easy-to-read formatting/font, great integration of CTAs, great resource links, great related posts, it is well categorized and a great use of quick-search links.
Suggestions:  None.
Hat tip to Steve Beam for requesting this topic to be covered here.