This New Service Will Be Available In June.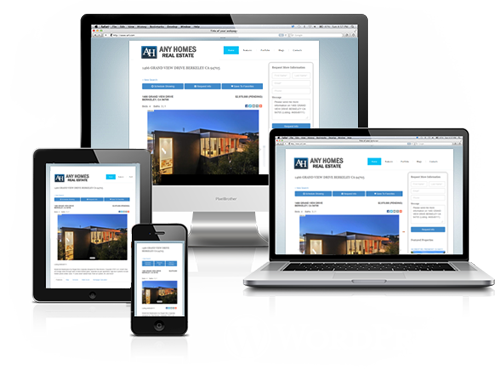 Treat Each Page
Like It Is
They may not be coming because of your IDX search,
but they are staying because of it.
Here are some of the most common questions we are asked about our IDX:
Can I use a different IDX provider?
Absolutely!
We work with all the major IDX companies (DiverseSolutions, IDXBroker, WolfNet, FlexMLS, and others)
If you have an account with an different IDX provider, we will integrate it AT NO EXTRA COST.
We have a lot of experience working with IDX services other than IHF, and we guarantee just as easy an integration into your WordPress website.
How is the IDX website SEO friendly?
Listings are directly under your domain – not framed.
All search engine indexing benefits your domain.
Search engines easily discover and index listings on your site.
Addresses are built into property landing page URL's and tags.
Use your chosen keywords or terms in Title tags & permalinks.
Use different terms and keywords on different types of IDX pages.
Social share buttons let consumers share listings in social media.
Shared listings create valuable backlinks to your site.
How does IDX help you capture leads?
Email Alerts of New Listings
Clients and prospects can sign up for email updates that alert them to new listings that meet their search criteria.You'll be alerted to click-throughs, allowing you to monitor their interest.
Save Listings and/or Searches
Site visitors can save, rate and comment on their portfolio of properties using the Property Organizer included in your site. They can create and edit saved searches and email alert settings here as well.
Contact Forms & Registration Prompts
A variety of lead capture forms allow site visitors to schedule showings, request information and more. Customize when, where and how visitors are prompted to register in the search process.
Traffic Reporting & Lead Management
A variety of reports keep you up-to-date on what leads are searching for and viewing on your site, while leads and activity summaries come directly to your inbox. Access all lead activity and information from your smartphone.
What does full integration with WordPress mean?
Flexible Design Options
A library of widgets and shortcodes along with built-in options like color scheme and layout style let you customize your site quickly. For more extensive styling, apply custom CSS to any element.
So it is going to look great on all devices?
Fully Responsive
All pages work on any device, with a display that adjusts for viewing on any screen size and does not require a separate mobile site if used with a responsive theme.
Flexible Styling
Our IDX platform is easily changed to match your theme: modify button colors with one simple setting or customize entire elements using CSS. IHomefinder for WordPress offers unmatched adaptability and flexibility.
It sounds pretty complicated, how easy can you make this on me?
(We integrate, we set up functions and features, we train…)
Choose The Right Plan For You
3 Plans Available To Fit Your Business Needs:
Pro Agent – For One Agent
Our core features provide the essential ingredients for flexible property search on all devices and screen sizes, customizable lead capture, lead management and reporting and more.
Power Agent – For One Agent or Small Teams
All core features, plus:
Interactive Map search
Listings from multiple agents in Featured Listings galleries
Broker – For Teams of Any Size
All core features, plus:
Interactive Map search
Listings from any number of agents or offices in Featured Listings galleries
Customizable agent bio pages auto-populate with agents' listings
Office information pages with maps
Lead routing & assignment
Lead management & reporting for each agent
We'd love to hear how we can help you.