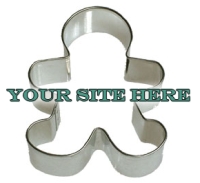 First of all, you need to realize that your company provided site, whether it be from Coldwell Banker, Prudential, Keller Williams, John L Scott, Lyon etc. was designed for the benefit of the company, not the agent.  Sure, you get all the ubiquitous tools and there's training on how to customize it, but don't fool yourself; your site is just a page within their greater website.
Look at these web addresses (without the masking):
http://www.johnlscott.com/agentdetail.aspx?ic=1454807
http://camoves.com/agentoffice/agentdetail.aspx?agent=11117&office=102
http://agent.kw.com/view_site.php?associate_id=2189
http://www.prudentialcaliforniare.com/prucal/agentprofile/agent.aspx?AgentID=702135
You can see that the address reveals that this is not a stand alone website, but rather just another number on their site.  You can always set up a forwarding domain (www.YourSite.com) but that's just masking the real web address.  This distinction is the main reason why your website webpage is a waste.
Agent Sites fail in the Search Engines.
Wouldn't it make sense to avoid having the same inferior site as everyone else.
There are so many reasons why agent sites will never compete in the search engines.  The most obvious and damning are:
Never gets submitted
Rarely spidered (if ever)
Dynamic location (not linked from company homepage)
Duplicate content (everyone starts with the same verbiage)
No meta-data
No one will link back to you
You're Paying for Something You Don't Own
Chances are you will not be working for the same company your entire real estate career.  The day you jump ship, kiss that webpage goodbye.  It is the property of someone else.  Time to start over.
Your Image Is The Same As Everyone In Your Company.
In an industry where one should make an effort to stand out as being more effective, more professional, and more memorable wouldn't it make sense to avoid having the same inferior site as everyone else?
No support
Your real estate company does not specialize in web design nor web marketing.  Beyond the original training of how to set-up your webpage, very few companies offer on-going support.  Whenever I speak in front of agents about how to take advantage of using the internet as a marketing tool I am commonly approached with two reactions:
1. "That was the most informative hour I have sat through in all my marketing training"
2. "I wish our company provided this kind of training."
I am not delivering rocket science, nor have I some source of information that others can't provide.  It just reveals to me how little of an effort your companies are making to train you on what is arguably the most important tool in your arsenal.
No IDX
Your competition will always be improving as your company provided webpage lumbers behind.
Offering access to the available listings on the MLS is just about the only thing you can do to entice buyers to use your site (unless you are blogging about something interesting).  Most company provided pages offer a property search, but few are built to protect the agent's own traffic.
Without exclusively showcasing your contact info on the listing details of a property search, you might as well be handing business to your competition.
Slow to Adapt
Most large companies do not have the flexibility to make technology improvements on the fly.  Because your webpage is for the good of the company not the agent, your individual requests and suggestions for improvement will not be responded to.  Upgrades and adaptations are retarded by the bureaucracy that is making these decisions.  Your competition will always be improving as your company provided websites webpage lumbers behind.