Simple Must Do Steps To Build Your Real Estate Profile With Google For Better Ranking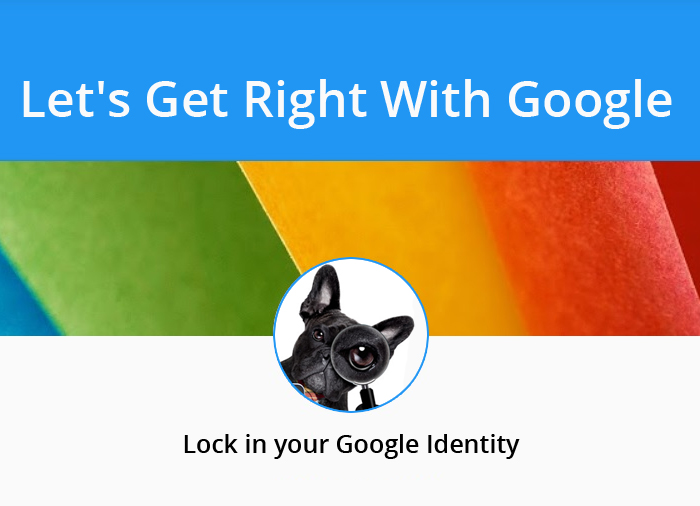 This is an informal continuation of our last post: Hey REALTORS®, Have You Given Yourself a Good Googling Lately? So if you missed that one, I would definitely read that one as well.
In our earlier post, we covered how to make sure that you (and your business) appeared on the first page results map when people are searching for real estate (agents) near you. This post is to help make sure that when people are searching for you specifically, they are sure to get your most complete profile, according to Google.
Action Items | Let's Get Right With Google
Google has a couple of different links you can use to update your publicly facing profile with them.
Make sure both are properly filled out and looking good.
Google AboutMe
Google Profiles

I know you will probably never use it, but if you haven't already, you need to sign up for Google+
It is important to make sure Google knows to tie your name, your profile, your website, your testimonials, your logo, and your business details all together.
By taking the time to properly sign up and fill out the above, you will lock in your Google Identity.
The other best reasons to use Google Plus:
(Keeping this simple so you see the value)
Demographics – Where FB leans under 40 and female, Google+ leans over 40 and male. Interesting huh?
Instant Spidering – Want a blog post to get spidered by Google immediately? Share it on your Google+ page.
SEO Boost – If your content is shared, reposted, or liked (+1 its called on G+) Google will consider your content exceptional, and place it better.
If you found the above tips helpful, you should really subscribe to future updates.
Upcoming posts include how to get those shortcut links under your website in the search results like this– you wont want to miss it!
Now if only your website represented your business as professionally as you feel it should.
We can help!
Drop us a line and we will make you look amazing with a website makeover!