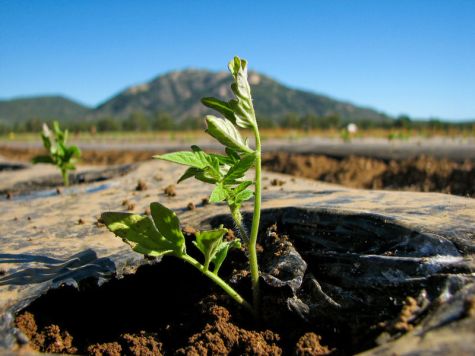 Photo by Noak Westerberg
John Coley, my favorite real estate blogger in Alabama, has been making strides since his blog launched earlier this year.  His strategy has been simple: Write about local topics to attract local interest traffic; Uncover an audience searching for the content he delivers.  John's blogsite content focuses on the interests of a somewhat small community around beautiful Lake Martin.
His commitment and consistency to that aim inspired me to invite him to take a stab at calling it like he sees it when it comes to real estate blogging technique.
Young Blogs Be Free Tonight
By John Coley
Are you considering starting your own blog, but think that you have to be a huge national player to make an impact?  Wrong.
One of the great things about web 2.0 is that anyone with good content can make a difference.  Anyone that is willing to work hard and play fair can have their voice heard. You don't have to have a million dollar marketing budget and hire a team of copywriters.  Web 2.0 levels the playing field for the new guy – and your blog can be your best friend for getting new business.
Not that I think Rod Stewart is cool, but…
Time is on your side.
Most large brokerages have a tremendous amount of bureaucracy to deal with.  They have committees and councils, rubber stamps and red tape.  The young real estate blogger has none of that – you just need the will to start.  When talking to listing prospects, tell them about your new blog.  If they don't know what a blog is, all the better.  While you explain what a blog is, you are demonstrating your knowledge of the business to your prospect. After that, go for the close … "If you allow me to help you, I would love to write an article on your home." (Don't call it a post.  If they don't know what a blog is, they don't know what a post is.)
Don't let 'em put you down,
No one in your area has a blog yet, and they might make fun of yours?  Maybe even your own broker is discouraging it.  Don't listen.  Don't start by trying to conquer the Google search for "Springfield real estate."  Start with "Evergreen Terrace real estate." Let the Long Tail work for you.  Spread your posts around to places that will appreciate them, and watch your blog rise in the search rankings.
Don't let 'em push you around,
If you allow me to help you, I would love to write an article on your home.
Are you trying to break into a neighborhood that another brokerage has locked up?  Write a post (or three) about the neighborhood, on breaking news or a local hot-button issue, print it out, and physically mail copies to homeowners.  Snail mail meets web 2.0.  It stands a lot better chance of getting read than yet another postcard.  Prominently display your blog's URL.  Pretty soon you will establish a beachhead against Big Brokerage.
Don't let 'em ever change your point of view.
If you fill your blog with jargon and the company line, you might as well not even do it.  When you spend all that time and effort to get people to visit your blog, and they actually do visit it, reward them.  Give them real opinions, give them free information, give them some reason to come back.  People appreciate honest, candid advice.  My blog is very new, yet I have already picked up new leads from people who read it and called me to tell me thanks for the information.  What a great ice breaker.
—
Thanks so much John, and welcome to the Vine.
John is an exceptionally professional Realtor in Lake Martin, Alabama.
His writings and real estate tools can be found at www.LakeMartinVoice.com
Voice: 334–221–5862