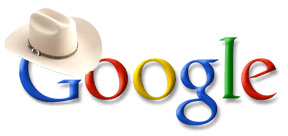 Chris Hotz, the director of our education is back with some insight on a topic that has turning up quite regularly lately: Reciprocal Linking and it's effect on Search Engine results.
White Hat SEO For Real Estate Blogging
By Chris Hotz
I never played on a baseball team growing up, but I loved when the little league baseball season started.  I loved baseball games because of the easy access to candy.
Every year when baseball season arrived I would hop on my bike, ride to the fields for the opening day pitch and dart straight for the club house to use up all my allowance on Big League Chew, Bottle Caps and Fun Dips.  I loved the sugar candy!  But by the last pitch of the season I was so sick (sometimes literally) of candy that I could not look at another Fun Dip bag full of red sugar.  I had eaten too much.
When many real estate agents purchase their first website, they too fall into the same trap of eating too much of a good thing.  And I can't blame them.
One of the first things a new real estate website owner does after purchasing their site is educate themselves on how to obtain good Search Engine Placement.  Realistic or not, the expectation is very common that they are going to be instantly be able to make the front page for the search terms they desire.
After doing some research and/or talking to a 'marketing consultant' they learn that one of the easiest and fastest ways of getting competitive placement in search engines is through reciprocal linking.  The routine is always the same: Set up a page on your template website (you know who you are) and just start a link exchange with other Realtors online (commonly  using the same template website company).  Another related quick fix is to get added to every web-directory that they can find.  Directories are useful, right?
What are their results?
Months 1 through 6 – The website moves up quickly month by month.  First on MSN, then Yahoo and lastly receives at least long-tail placement on Google.
Months 6 through 12 – Depending on how aggressive the Realtor is on creating reciprocal links, they slowly watch as their search engine placement dissipates while they scratch their head wondering what went wrong; they only did what they were told.
The guideline should be that you are only doing so when the relationship you are building with the other business or site is real and beneficial for your visitors
Why did this occur?
Listen up!
You get rankings by building a quality site.  Period.
The rule of thumb is: You will earn a good search engine placement by ignoring rankings jumps and concentrating on quality.  All of the advice webmasters give about SEO (and I give a lot!) is only to make you aware of some of the qualities search engines look for in a site.
If you are reading this post, you most likely already have a blog or are interested in developing and maintaining a blog. An active blog (as opposed to a static blog) has powerful SEO naturally built into itself through:
Regular posting of unique content
Regular participation with others on your blog and in your blogging community.
Proper organization of your content
Rich keyword headlines, titles and articles.
Reciprocal linking (like candy) is not a terrible thing.  But do not create reciprocal links for the act of creating them.  The guideline should be that you are only doing so when the relationship you are building with the other business or site is real and beneficial for your visitors.
Too much of (what tastes like) a good thing can cause you harm in the long-run.
__

Bonus – What is White Hat?