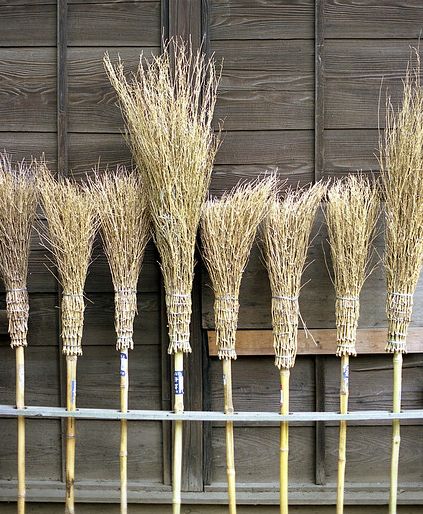 Photo by Nanao Wagatsuma.
…And Why Blogger Bling Is A Waste Of Your Time.
I play golf.  And that's just it, I play.  It is not a business for me, save for the friendly wager I encourage.  Yet, for Tiger Woods it's business, it always has been.  His goal since he was 3 years old is to be known as the best golfer that ever played the game.  As he sets his sights on shattering the (once thought of as unattainable) career watermarks of Jack Nicholas, he, not so quietly, earns mega-millions yearly.
His approach has been governed by three elements: Clear Goals, Unwavering Focus, and Hard Work.
Without these elements, all the natural talent in the world wouldn't have earned him the title he is bound to earn.
So, when Tiger and I go out on a hypothetical golf course and play 18, I know that it is the skills he has honed to near perfection that will have him beating me with a broomstick in lieu of a set of clubs.  It isn't the tools that he is beating me with, it is with his mastery.  He understands better than anyone whom ever lived, what it takes to get the ball into the hole.
So where's the analogy?
Brain Clark of Copyblogger may just be the Tiger Woods of blogging about writing copy.
In just one year he has accumulated nearly 8000 (update: as of 1/1/08 he has nearly 30k, second update as of 1/1/2010 he has 100K) Feedburner subscribers; subscribers that gladly receive his regular offerings on writing blog copy the moment it is published.  To speak bluntly, this is pretty boring stuff; I mean it's writing about writing.  That's like a seminar on how to run seminars… Yet he accumulates greater interest every day.  Admittedly, I am a big fan, and apply many of the techniques I have learned from Brian, and boring or not, I am 'excited' to see what he's going to publish next.  He understands what his audience craves, and he delivers.
The beauty of what Brian has done in his first year as a business blogger is that he has done it with just the basic tools:
Clean design,
Side Bar full of Internal Links,
Feedburner,
a couple of Plug-Ins,
and Regular, Focused, On-Topic Content.
There is no Bling* on Copyblogger.
Fancy tools on your blog can cheapen and distract one from the content that needs to be the focus in the first place.
No Live Chat
No SNAP Preview
No Blogroll
No Chicklets
No Colorful Social Bookmarking Tags
No Logowear for sale
No Tag Clouds
No What's on my iPod
No Blog Directories
No MyBlogLog
No Award Badges
No Amazon Favorites
No Flickr
No YouTube
No Polls
No Graphs
No Blog Value Calculator
No Daily Quotes
No Cartoons
(Update: Here's an article I found on The Best Of Blog Bling that showcases a great number if items I recommend you avoid)
Fancy tools on your blog can cheapen and distract one from the content that needs to be the focus in the first place.
If your blog is for business, don't mire the message in bells and whistles.  Be the blogger that can win me over with a pencil.
*Granted, there are some ads.  It is business.