In an earlier post I wrote about how to jump into oncoming traffic as a way to increase targeted visitors to your blog.  The main concept is to get out into the blogosphere and start making an effort to leave comments on other blogs that already have an audience that you would like to target.  The comments you leave (if approved) will not only show your participation and contribution but also offer a link back to your own site.  The basic idea is that this will present an opportunity for the audience reading your comment to visit your blog through the link you have left.
When successful, a comment should accomplish at least 2 things:
1. Offer some contribution to the original article.
If you agree with the article, but feel there is something that could be added to enhance the message – say so.
If you disagree with the article, and have a clear idea as to why – say so.
2.  Inspire the reader of your comments to 'check out' who you are.
Why a blog writer loves readers' comments
1.  The content added to the comments is included as addendum to the original article and is spidered (by search engines) along with the original article.
2.  Comments create community.  Not only is the article being read, but readers are participating, which inspires more participation.
3.  It is difficult to write the 'perfect post'; sometimes it takes many voices to round out a topic.
4.  Comments are accompanied by contact info.
This contact info can:
1.  Be a new lead
2.  Be a new friend
3.  Be a new destination for like-minded knowledge
4.  All of the above.
Be aware, not all comments are created equal.
A comment, in order to be successful, can take a lot of thought and effort.  Whimsical comments are treated as such.  I see a formula to successful comment writing around the real estate blogosphere, and although it may not be the only one, there is proof that it works brilliantly.
Understand that writing (especially when curt) has a tendency to lose all intended inflection and tone.
First, be nice.
Compliment the article (when deserving).  Coming right out and telling the author that you have something to add (positive or negative) to their article (read: baby) can seem a bit aggressive and not be received as well as you may have intended.  Kind words always soften criticism.
Second, provide any compliment, criticism, advice or additional insight to the article in the same tone: positive.
This makes your contribution flow well with the original article and will inspire others to want to learn more from the commenter. Understand that writing (especially when curt) has a tendency to lose all intended inflection and tone.  Re-read your comments in a monotone manner, checking to see if your 'voice' will be heard as you intended.
Third, link.
Most comments are to be accompanied by a web address and name when posting.  However, if your comment merits a link back to an article (on your blog) related to the subject at hand, don't be afraid to include it as well.  Not all moderators allow for hyperlinks (or HTML tags) in their comments, so you may be left with a text non-link that needs to be copied and pasted into a browser… but that's better than nothing.
Fourth, proofread.
Don't be sloppy.  Comments, like blog articles will be accessible in the search engines.  Your name and web address are connected to your comments.  Treat your comments as you would a polished blog post: check spelling, grammar, link URLs and contact info for errors.
Added Benefits to Commenting.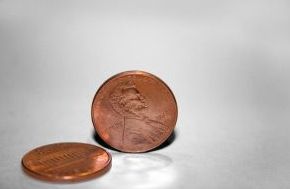 Besides attracting traffic with every successful blog comment on any given article, there are also added benefits in search engine optimization for your own blog.  By adding a little shameless self promotion aka a link back in each comment, you have now started to weave your online web.  As the search engines spider the article where you made comment, it automatically establishes an inbound link from said blog.  Leaving successful comments on the blogosphere is just as important as social networking* your own blog entries.
Running a consistent commenting campaign is going to produce visible results similar to any kind of link building efforts that some companies charge thousands for.
Today's article has been inspired by the efforts and success of a client of mine.  She started participating actively in the real estate blogosphere a little more than a month ago, littering the her community's best blogs with her insightful and delightful comments. She offered a peek at her stats, and let's just say we were both very surprised at just how effective her campaign has been.  Her sole marketing effort for the month of October has been through blogosphere participation: blogging and commenting.  Her traffic increase has be as much as 8 fold!  Here are a few perfect examples of effective comments left on the Tomato in just the last couple of weeks:
(From 3 Soft Barriers…)
Geez, why hadn't I thought of this post? Another good one Jim. One of the ideas we have implementing is the custom/personalized RSS feed. When users search the MLS, we generate a feed for their search criteria so they can subscribe to that and when new listings that match their criteria come on the market- the system emails them the listings- it helps boost RSS subscription. Because, you are right, regular RSS subscription just doesn't cut it anymore!
Posted October 22, 2006 at 04:41 AM
(From No Time To Blog? )
Love the swicki. Great post for mentioning such a good tool. Another way a blog can help users select topics is that most bogs show you how many times each article was viewed. That helps users to determine which articles are of most interest to your visitors. For example, we found that many of our Cape Coral bloggers that specifically talked about marketing homes in this declining market drove more traffic than those that didn't. Those that revisited that topic from different angles frequently also drove more traffic than those that didn't. That is a very valuable feature of a blog. It can also help visitors to determine which posts might be of most interest to them.
Posted October 09, 2006 at 08:36 AM
And another from a great participator, Bernice Ross
(From 3 Soft Barriers…)
Great suggestions!
Two other suggestions. We've been recommending to our clients that they take their "free reports" and divide them into 3 to 5 sections and offer them as an "E-course." I also love the MyHomeManagementClub program which provides a really terrific newsletter packed with consumer tips about home ownership. This is a consumer advocacy newsletter, not the same old stuff about "when you sell your house." You offer your web visitors or the people you meet at open house a "gift" of membership. The third approach I like for the web are free web coupons. Check out www.Baton.com for more info.
Posted by: Bernice Ross | October 22, 2006 at 08:18 AM