The Real Estate Broker Blog – Bigger, Badder, Better and Beyond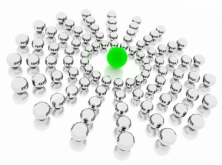 (Please note that we have since launched a newer version of the Broker Blog.)
Are you are real estate broker seeing the power that individual agents possess through blogging, thinking, we could own the search engines for this area if we could just harness the efforts of our agents?
…Then suddenly, you realize that you have the following challenges holding you back:
– Can't risk the liability of agents posting freely.
– Don't have the resources to get the team to see the value and embrace the effort.
– Don't have the tool for agents to post content into the current company site.
– Recognize the nightmare in organizing the presentation of so much content.
– Don't have the IT team to support such a project.
– Don't have the resources to train the agents to blog effectively and consistently.
Making announcements about our company's product is not the normal M.O. here at the Tomato, but when you're about to make history, you need a soapbox, and what better platform than our own?
On August 21st, at EWM Realtors in Miami, FL, we soft launched a first of it's kind real estate broker blog. The list of features and the possibilities that they have immediately afforded EWM are more than exciting, they are ground breaking.
Beth Butler was faced with a challenge.
How do I gain dominant exposure in the search engines for as many as 70 Greater Miami neighborhoods… and not spend a fortune doing so?
SEO companies were quoting her staggering figures to write Search Engine Optimized pages for each community.  The results we not going to be 100% guaranteed and it could take as much as 6-9 months to begin to see results.  By then the SEO company would have their money and have moved on.
Since she joined ActiveRain this April, Beth had been watching blogs rise as a powerful tool to gain nearly instant exposure in the search engines for all levels of search terms and phrases.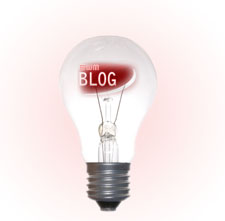 The light bulb went off! If a single real estate blogger can earn success in the Search Engines just through blogging, imagine the success EWM will achieve with a good percentage of an 800 agent office blogging their brains out.  With agents specializing in each community and real estate niche in the Greater Miami area, we'd have thousands of pages of local real estate content in no time.
Just as ActiveRain has been able to leverage the blogging of many to increase their dominance in the SE's, EWM as a blogging group would gain similar exposure for their agents.
Beth called the Real Estate Tomato and asked if we could develop a tool that would allow her company to blog it's way into dominance in the search engines.
Massive Public Facing Blog
Unlimited Blogging Accounts for all agents to participate.
Unlimited Neighborhood Environments (categories) for pinpoint organization of huge amounts of local content.
Neighborhood Sorted Sub-Categories giving the visitor the information they want, without the clutter.
Subscription Feeds for all levels of organization: Neighborhood, Sub-Category, Individual Office and/or Individual Agent content syndication
Custom Design to incorporate the EWM look and to showcase the best real estate tools available to the consumer
Internal Private Blog – Intranet Alternative
If a single real estate blogger can earn success in the Search Engines just through blogging, imagine the success EWM will achieve with a good percentage of an 800 agent office blogging their brains out.
Internal Dialogue for agents and managers to communicate freely
Well organized categories for Company Communication such as:
Announcements (as a company and by office)
Sales Production by Office
Resources
Forms
Training Docs
Legal Docs
Meeting Minutes
and dozens of other Intranet style features.
Subscription Feeds for all categories independently for instant updates.
Blogging Support: Training, Wiki and Video Tutorials
Moderation Chair
Posts are run through a Moderator before being posted live.
Moderator Role:
Approvals
Suggestions
Edits
Deletions
So now, just one week after the soft launch here are the stats.
Just over 100 EWM bloggers have produced about 700 posts.
Their pace is staggering, and going to be a challenge to maintain, for sure.  Nonetheless, if only half that group posts half their current pace, EWM is still looking at flooding the search engines with as many as 700 new pages of content about the greater Miami area and real estate market.
Given the expertise and focus of the local Realtor, this quantity of content surely puts those proposed SEO packages to shame.
To follow Beth's commentary on her revolutionary effort and to learn what "Blogerating" is check out her ActiveRain blog, and be sure to read these articles:
My Life as a Blogerator – Real Estate IS Blogging
Star Date minus 1 – Journey into the Blogosphere
Will Top Producers Blog?
Why Blogging is like a Sales Meeting
Opportunity Time – Can a Company Blog Replace Floor?