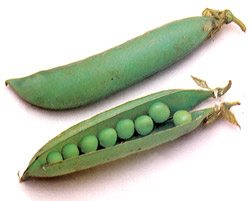 I have tried to stick to the following formula since the Real Estate Tomato was launched, less than 2 months ago:
Plan, Pay Attention, Post, Participate, Probe, Prepare, Please, Partner
It seems to be working.  Before I joined the blogosphere, I had as much knowledge about blogging as my mom.  Now, after just a few weeks,  I have hundreds of daily visitors and appreciative fans from all over the country encouraging and inspiring me to stick with my mission.  I know that I personally could use some help with all the elements of this strategy, but I am excited about the success to date.  I hope you find them useful.
PLAN
Blogging is taking over as the 'must do' in real estate internet marketing.  If you are going to catch and ride this wave I suggest you have a plan.
Plan Your Strategy:
Determine if you can make the commitment required for the success of your blog
Determine what your core focus and mission statement are – and stick to it.
Determine what return you want from your blog, then blog for those reasons.
PAY ATTENTION
Many someones are already successfully writing to an ever growing audience in your same field.  You can only learn from them.  I have always been told that if I want to be successful, I need to surround myself with successful people.  The blogging community allows you to do just that, easier than ever before.
Pay Attention To The Competition:
Research and make note of all the successful and/or interesting blogs in your industry.
Get RSS feeds from the above and find time to read their articles.
Decide what you like and don't like about the designs and styles of the above.
Improve on good ideas.
Expand on interesting articles.
Mimic efforts of the successful.
POST
Good writing is not always easy.  Reading good writing is always a joy.  Finding your style will be a result of your appetite for sharing.  Honing thousands of hours of effort will not only load your site full of relevant content, but also help you find your voice, making your writing more enjoyable to read and easier to create.
Post Articles:
Write as often as you can.
Schedule fixed time to write articles.
Start as many 'good idea drafts' as you can – this ensures a reserve of good content.
Stay on subject (no one cares about the weather, or how busy you've been).
Don't be wordy
Many short is way better than a few long.
PARTICIPATE
Web 2.0 is the age of participation.  No one is going to find your blog unless you do a little (shameless) self promotion.
Participate In the Web 2.0;  Don't Be Left Behind.
Leave (intelligent) comments on blogs catering to the audience that you are aiming for.
Read and participate in forums on your topic.
Optimize your site for the Search Engines
Learn about social bookmarking (del.icio.us for example)
Learn about pinging your site to blog directories
Submit your articles to Digg, Reddit and the like
Submit your articles to news sites like NewsVine
Submit your most interesting articles to eZineArticles.com
Submit your articles to Carnivals
Find new and popular places to submit your articles
Build a blogroll giving kudos to the sites you respect
PROBE
Yesterday's news is the downfall of the newspaper.  Be on top of your industry.
Investigate Your Subject Matter
Use Technorati to see what's been written on your article's topic.
Use Google Blog Search for this as well
Avoid writing about something that everyone is talking about.
If someone is writing intelligently about your topic, participate by linking to them.
If you disagree with someone, link to them.
PREPARE
There are tools to build your readership, install them.
Prepare Your Blog For Success – Avoid Letting Your Readers Forget About You.
Add RSS to your site.
Add email sign up for headline broadcasts
Allow comments on your articles
Allow trackbacks
PLEASE
No one will read you if you can't keep the audience entertained.
Write To Please Your Audience
Write great headlines
Use lists (Top 10)
Use pictures (think magazine)
Find your voice, and write with it
Learn to write great copy
Try some humor
Get honest criticism
Proofread –
PARTNER
Get others excited about participating in your blog.  Once you have an audience, you have something that others will be willing to contribute to.  Its impossible to be the expert on everything, get some help.
Partner Up With Guest Authors
Get commitments (schedules)
Ask people you respect to participate
Have them specialize in a topic
Allow for self promotion but articles do not equal ads
Proofread their work