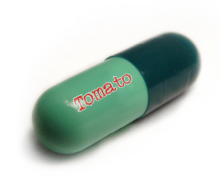 10.  Poor Headline Writing
There is a dichotomy on the blogosphere.  Headlines that have you feeling like they are worth clicking on, and others overlooked.  You clicked on this one.  Why?  Answer that question and you will stop making the mistake that has your articles being overlooked.
– 7 Crucial Tips To Developing Real Estate Blog Copy That Gets Read
9.  Rants
Business Blogging is about building trust with your audience.  Would you trust someone like Howard Stern's to help you buy a home?  A rant here and again to stir the pot keeps you and your readers on you toes.  Ranting to have your audience 'wondering what you're going to say next' is not always good business.  Blog like it is your next listing appointment.
8.  Burn-Out
This one's easy.  Blogging is a marathon.  It's 100 marathons.  It is not a sprint.  Whatever you are blogging for, set the pace; don't rush in, don't play catch up.  The longer you are in the game, the more successful you will be.  Your content and its regularity of appearance is the formula to that success.  Hang in there.
– 6 Strategies To Developing Quick and Beneficial Blog Content
– How Often Should I Blog?
– Blogger Burnout And The Steps To Avoiding It
– You Need To Lose 25 Pounds, And Your Blog Is Dead
– 96% Of All Real Estate Blogs Will Fail
7.  Writing About Things That Interest Them
Coming up with content can be a challenge.  Posting content that misses its mark is not only futile, but a tragedy.  Your interests might be easy to spew content about, but this is not eHarmony.  To attract clients, you need to anticipate their interests, concerns, challenges, needs, and objections.
– Giving Away Trade Secrets?
– The Secret To Developing Real Estate Blog Content
– Your Audience Is A Moving Target – 4 Ways To Pin Them Down
– 9 Examples Of How Blogging Will Have You Overcoming Real Estate Objections
6.  Writing About What Everyone Else Writes About
A great way to get a traffic spike to your real estate blog is to write about Zillow, Redfin, Web 2.0, HousingPanic, Craigslist, WordPress, ActiveRain and the like.  Unfortunately, it's also a great way to be rendered insignificant and vanilla.  Niche and local topic writing is the slow and steady way to rise in the search engines for the keywords your target audience uses.
– 10 Things Not To Do On Your Real Estate Blog
– Of Blogs And Bricks
5.  Writing About Oneself
If you are blogging successfully, your audience will be mostly new every day.  Giving the impression that there is an audience that is concerned about your personal affairs can alienate those that are attracted to your blog by your relevant content.  Those that appreciate and encourage you to continue writing about your life are not business prospects… they're called friends.
– Who Are You Blogging For?
4.  Blog Is An Island
Writing alone is not going to be enough to make your blog successful.  As more and more join the party, your content will become just part of the noise if you aren't a voice in the community.  Your participation in the real estate blogosphere is crucial; constructive commenting, blogrolling, trackbacks, social networking, social bookmarking, carnivals and guest authoring are just a some of the efforts you can make that will make a difference.  There are so many benefits to your exposure that not participating is nearly the equivalent to not blogging at all.
– Running Into Oncoming Traffic
– The Secret To Successful Comments
3.  Writing In Linear Topics
You are not BoingBoing, you are not Digg, you are not StumbleUpon.  Writing about whatever pops into your mind is not going to comfort your audience that it is worth giving you their email address to be notified of future content.  Without a clear understanding of what to expect from your blog, it is hard to recognize the value of your message.  Define your topics and categories in order to help establish the core focus of your blog.
– New To Business Blogs? The 6 Steps To Getting Started
– Your Real Estate Blog is Your Newspaper
2.  Missing The Goal Of Business Blogging
Blogging is for business.  Business is generated by your audience developing a trust in your message and services.  You achieve this by garnering readership, subscription and participation.  The goal of blogging is to develop a readership that wants more.  More writing, more content, more message and more of you.  If you are blogging for: SEO, Traffic, Content, Friends, Ego, Community, Hobby, Fun, Fad, Obligation or the like, then you are missing the point.  These are all byproducts of your efforts, not the goal.
– Your Blog Is Bait
– 3 Soft Barriers – How To Generate Leads Through Blogging
– He Asked Me, "Why Am I Blogging?"
– Stop Acting Like Blogging Is Rocket Science
1.  Poor Formatting
A great message is easily lost in a poorly formatted blog article.  Poor writers can win readers with proper formatting.  Presentation is everything.  How else could a high class restaurant get away with charging more than $20 for a $1 chicken breast?
– 7 Crucial Tips To Developing Real Estate Blog Copy That Gets Read
– Your Blog Is An Army