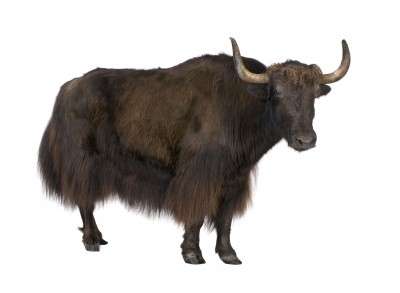 The following is the first in a series of brief interviews with a handful of Tomato clients
that volunteered to chat about their real estate blogging success.
Steve Beam of Parker, CO.
Website: RealEstateYak.com
Tomato: Steve, how long has blogging been a part of your real estate marketing strategy?
SB: I have been blogging about real estate since 2007 – I started on a community platform called ActiveRain, but I didn't really get serious until 2008 when I decided to build my own blogsite.
Tomato: How long did it take you start to see results from your blogging? I mean, real business inquires?
SB: When I was on AR I was immediately getting lots of comments from the community and it was encouraging to participate, but I was not getting contact from potential clients, just other real estate agents.  Then, when I branched out and set up my own site I'd say it took about 6 months before I started to get real, solid inquiries from the blogging.  All the difference was in getting my own site and not getting caught up in the conversation on ActiveRain.
Tomato: How often are you blogging?
Transactions from blogging alone made up more than 50% of my total income.
SB: Early on I was blogging more – but you need to at first. My blogging efforts now are more seasonal where I try to do most of my blogging from the end of September to the end of February when things start to pick up around here in Colorado. You see, I have 1000s of posts now, and 100s of pages after blogging for so many years that my site continues to work so well for me even when I slow up. I'd say I average around 1 to 2 articles a week – and no less that 4-5 a month.  But it just depends on my time. I have two young children so I'm always short on time, you can imagine.
Tomato: What are your most common blogging topics?
SB: Market reports, local events (fun things to do in town), and hot real estate topics – typically things I am helping clients through, or things that are happening in my market now. Regarding market reports, people think that you need to put these out every month, but you don't have to have those on a schedule. Put them out at any time. They are pretty easy to post and great info that is always relevant. But the easiest content to create is the Fun Things To Do.
Tomato: Do you track how much business you get from your blog?
SB: I do! Take 2010-2011 for example. Transactions from blogging alone made up more than 50% of my total income. It's amazing. What's really great is that I generate a lot of high-end clients from my blog; quite a few million dollar deals have come from the blogging – clients that I don't think I could have generated if it weren't for the blogging.
Tomato: Any particularly interesting stories of success you'd like to share?
SB: Well my biggest client to date was a celebrity NFL Coach. He had his $1mil+ home on the market for over 2 years with the same broker with no luck. So his wife was 'stalking' me on my blog, reading everything I wrote for like 6 months. She finally called me and we talked for like an hour about all I was doing with real estate and social media and Internet marketing. They finally listed with me, but under the condition that we didn't drop the price. So I used every angle I had in social media; my blog, Twitter, FB… you name it. Boom, I get this buyer from Dallas, TX who has been reading my blog as well for months. She contacts me and says "that's got to be my house." So now I landed the buyer and the seller with the blog – it was amazing! The NFL coach tells me later, "I didn't know you could sell a house using Twitter and all this stuff." "I though that was all for the youth, like the ones I coach." Later I got this great letter from him written on NE Patriots letter head about how impressed he was with my ability to sell his house using social media.  I got it framed right here in the office.
Tomato: So what's the biggest challenge you have when it comes to blogging?
SB: Well it's NOT the coming up with topics, that's easy. For me it's finding the time. When business picks up around here, and I still want to make time for the family, it's the blogging that takes a hit. But I always try to make sure and post at least once a week. You have to feed it – it is has worked so well for me, I hate to neglect it.
Tomato: What's the best reason for you to blog?
I just keep plugging away knowing that each article plays its part in bringing in an audience and keeping them there reading.
SB: It's a 24/7 professional advertisement. The videos I do, the market reports, the blogging… it's always accessible and is reflects on me so favorably. It's this bank of information that is accurate and build my credibility.
Tomato: What topics are best for generating leads?
SB: I can't pin-point this. I have tried, but the answer is really a combination of topics because they are all part of the puzzle. Data heads want data, so I create the market reports. Current events drive immediate, today traffic. And the real life real estate topics are what keep people on the site because they are seeing the answers to the real questions they have. I just keep plugging away knowing that each article plays its part in bringing in an audience and keeping them there reading.
Tomato: What advice do you have for new bloggers?
SB: Post, post and post some more. With persistence and patience you will see the results. Don't get caught up in the chatty communities like FB or ActiveRain. You need to develop a home-base full of your insight and observations. The results will come.
Tomato: Has blogging made you a better real estate agent?
SB: Oh definitely. I KNOW my market. All those market reports I have done over the last several years have forced me to know my stuff like a professional, which I am. I am not reading a script or trying to interpret data on the fly – I am just on it because I have spent the time to make sense of it, and deliver it to my blogging audience. People call me to find out so much in this town, it's just amazing.
Tomato: If you had to do it all over again, what would you do differently?
I guess the only thing I regret is not having gotten with the Real Estate Tomato sooner.
SB: I wouldn't have changed much. I was lucky to have chosen a small area and stuck with it. Hyper-local is a term that is over used in the social media conversation when it comes to real estate but it is so true. I guess the only thing I regret is not having gotten with the Real Estate Tomato sooner. I made some mistakes and learned some lessons with other web design outfits but it has been smooth sailing with you guys ever since. Oh, and I would have taken the training twice – so that all you guys teach could have really sunk in.
—
Steve Beam is an incredibly professional Realtor servicing the greater Parker, CO area.
He can be found at his blogsite RealEstateYak.com.