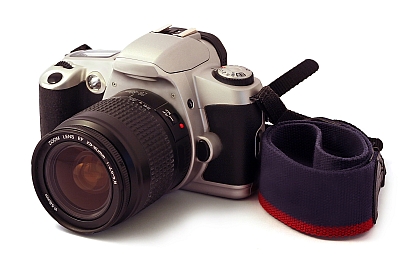 They say that a photograph is worth a thousand words.  Rarely is one of those words "Wow!"  Sadly, when it comes to amatuer photographers taking snapshots of the listings thay are claiming to represent, the photographs are terrible. A good photograph will get buyers to the property.  The more buyers, the better chance at an offer, obviously.
I can't hold the camera steady for you, nor can I make sure you're standing in the most advantageous spot, but I hope that this tech tip can help you at least do justice to the properties and views you photograph.
I have been fooling around with HDR (High Dynamic Range) photography for a few months now, and it has unleashed the muse in me.  Now, I always travel with my digital camera and tripod.  HDR is basically the blending of photographs taken with varying ranges of exposure.  Some of the images are taken with high exposure, bringing out the light in a photograph, and other images are taken with low exposure, bringing out the details that are usually washed out in high light.  Taking two or more photographs of the exact same setting at different exposures is basically all there is to it.*
With HDR you can get the best of both the interior of the room and the view from that room, all in one photo.
The idea of using HDR to enhance listing images actually came from my mother, the president of American Heritage Realty.  After she saw the effect in some of the pictures I had 'created' and others on Flickr, she immediately saw HDR as a solution to a nagging challenge: trying to show just how nice a view is from the perspective of inside the house.  Her office sells a lot of waterfront and waterview property, and that view is the selling point.  Anyone can step outside the house and take the photo, but without the real sense of the view, say from the sun-room or living room, it's not giving the buyer the best representation of the property.  With HDR you can get the best of both, the interior of the room and the view from that room, all in one photograph.
Here is an example – I know the view isn't jaw dropping, but the effect is obvious.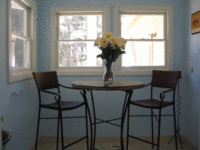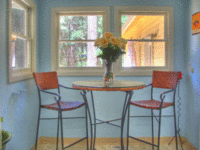 The photo on the left is of a very small, powder blue breakfast nook, taken without flash and on an 'auto' setting.
The photo on the right is an example of HDR after blending 3 images of different exposure.  Using a tripod makes it possible to snap multiple shots of the same frame.
*To learn more about how to create HDR images, feel free to contact me and I would be happy to schedule some time with you.