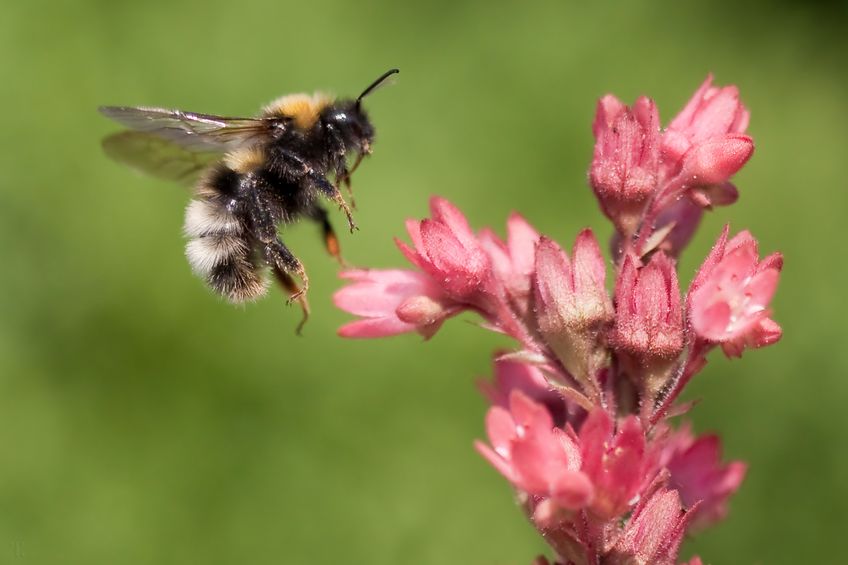 Most real estate business generated through the internet is capturing interested buyers.
The reason is simple: Buyers are generally very active online while searching for property.
With the internet, one can dig through 100s of listings before making a decision to go see one in person.  This process can take months as they get more and more serious about the decision.  Up until that moment, they are usually guiding themselves through their search online, using multiple sources to browse property.  At every turn during this stage, if you have the tools they need, there is an opportunity to engage the buyer.
Sellers on the other hand, although anxious to sell their property when the time is right (or the time is right now), are not nearly as active as the buyer.  Their need is to find the agent that can get them the best, serious offer for their property.  Their goal is to make the right decision with an agent so that they don't have to guide any of the process.
As an agent, build the trust that you are that best resource and you win the business.
How To Improve A Webite's Ability To Attract & Engage Sellers
Firstly, one needs to put themselves in the shoes of the seller.
♦ What are the most common concerns/questions that you have to address when you are looking to win the business of a potential seller client?
♦ What are the most common challenges that you have to overcome with sellers?
♦ What are the most common services that are expected of you by a seller?
♦ And finally, what are the most common reasons you fail to win the business of a potential seller client?
Address all of the above quickly and easily through your website and you'll start to win seller business.
Here Are Some Expert Tips On How To Accomplish This Goal:
Represent and Showcase Your Listings in the Most Positive Light.
Dedicated Listing Pages
A well organized, and clean layout for each listing shows that you care and it gives a nice first impression for all your listings.
High Quality and Appropriate Photographs
You don't want to end up on BadMLSPhotos.com  – If you are not (yet) a good photographer make the investment with a professional. The photos of your listings are so crucial to making a good impression. It seems like this is the most overlooked element of listings, and that is a major failure.
Comprehensive Descriptions
If you want to improve the SEO of your listings, write unique, comprehensive content/descriptions. Copy/pasting the descriptions off the MLS is a mistake. That content is strewn throughout the internet and your site's listings will not be seen as unique to Google, and therefore ignored.
Homepage Showcase
If you want to attract sellers, you need to prove to them that their home will be seen by all traffic. Getting listings on the homepage can be done with an elegant slideshow, carousel, sidebar list/gallery, or at a minimum in a drop down from the main navbar under Listings.
Effective SEO 
You need to get your listings' home addresses on the front page results of Google. If you are listing 123 Elm St, San Diego, CA and you are not on the front page for that search phrase, you are doing it wrong.
So how does one out perform Realtor.com, Zillow, Trulia, Redfin and the rest of the big dogs?
The simple answer: You need to prove to Google that you are the best authority on each dedicated home address.
Using the above: A dedicated listing page, comprehensive content/description, a direct link to the listing from the homepage, and finally, blog about it. All this unique content, with exposure on a highly indexed page (homepage), and multiple links using the listing home address virtually guarantees you a top 3 placement for any standard listing.
Video/Virtual Tours
We cover the importance of video in greater detail below, but this list would be incomplete if we failed to mention that a quality video tour of your listings will impress your potential seller as well as the house shopping buyer.
Single Property Sites
Another effective way to make your listings stand out is to dedicate a stand-alone website and URL (1234ElmStreet.com) for the property.
There are a number of competitive single property websites available, but I think that the best approach would be the following. Design a unique theme dedicated to your listings and publish them as pages on your site: (yoursite.com/1234-elm-street). Then forward the dedicated URL (1234ElmStreet.com) to the custom listing page on your site. This way you are not wasting the SEO value of your listings on single websites, but rather growing your own website's SEO with unique listing content.
Dedicate Content To Engage Your Seller Traffic.
Blog to the Seller
Some ideas:
Questions From Your Sellers, Answered.
You are expected to have all the answers, show that you do. Strip the identity of your seller and answer it much like you's see in a Dear Abby column.
Use Active Listings As "Teachable Moments"
Rather than just forcing listing data into your blog, use the listings you have to educate your seller audience on the importance of curb appeal, negotiating, staging, open houses, photography, new paint, elbow grease… And, as a bonus you have yet another link to the actual listing details on your site driving that SEO for the property (see above).
Seller's Objections
Handle the challenges that you know your future sellers will present before they become a stumbling block. Think: Price reductions, Zillow, comparative values, days on market, commission, waiting on the market, you know the ones…
Success Stories
No one else is going to publish your awesome sauce. Pat yourself on the back by telling a story with a happy ending. Make sure to always link to your testimonials page.
Be Honest About The Market
People appreciate the straight talk. Discuss market conditions honestly presenting the pros and cons as often as possible
The Selling Process
Break it down step by step over many articles.
Listing appointment, contracts, MLS, advertising, the Internet, open house, offers, price changes, days on market, negotiations, contingencies, closing, post closing, moving…
You can always pin another tail on that donkey.
Home Value Improvement Tips
Every seller will want to know what they can do (or avoid) when it comes to getting more for their property.
Maintain A Gallery Of Sold Listings
Keep it simple – you are not trying to sell these listings, but rather your recent activity.
A picture, an address, a price, and the date sold.
Develop A Must Read Sellers Info Page That Includes:
Your Mission Statement
An Outline of Your Listing Marketing Strategy
An Outline of Your Strengths
Lots of Testimonials both Written and Video
Strong Calls To Action That Garner Sellers' Attention – Hook Them!
Again, you must get into the shoes/head of your seller traffic.
When you know what your audience is looking for, it's much easier to provide it.
What have they come to find? Answers to their questions? Services for their needs? Examples of your awesomeness?
Some ideas:
If you are going to go the Free CMA/Home Value route, make it super simple.
The more complex the experience the more you scare them away. Consider breaking the process into two simple steps.
Start with requesting the Home Address, and then (after selecting 'continue') ask them for contact info. And that's it – forget all the other details, you can get those once you have made contact.
All-the-while, make sure they know that they can just pick up the phone to initiate the process.
Downloadable eBook
(idea: Collection of best seller advice/blog articles)
Offer something that they can't just read on every other real estate site.
With a nice graphic, a killer title, and a required email box, you'll get leads.
Set up an email subscription (feed) to your blog category for sellers (e.g. Home Selling Tips).
Making it clear to sellers that they can subscribe receive to Seller Specific content – free of all the other blog updates.
Video Video Video
A recent study claims that 73% of homeowners say they are more likely to list with a realtor doing video. I assume that they mean doing video of listings.
But, just as bad photography can only hurt the impression you make, a bad video is definitely worse than no video at all.
Either start practicing until you have skills, or hire a professional.
A great way to practice your video skills is video blogging (vlogging), video testimonials/interviews, neighborhood videos, and finally lots of listing walk-throughs. But please, do not publish without considering "is this going to hurt or help me?"
If you can't make the content happen because you don't have the time, or interest, or language skills, then you need to seek someone who does. Having strong content on your website is crucial for connecting with your visitor and that is the first step in "generating leads."
Don't just hire whomever to help with your website's content. Hire someone who cares and understands your business. Hire someone that you are willing and able to spend time with to train to write on your behalf. This relationship needs to be healthy and maintained in order for you to get the results you want.
Let us do it!
We research it

We write it

We polish it

We optimize it for Google

We publish it to your website
You get to sit back, look amazing, and take all the credit.
If this sounds  interesting, let's have a 10 min call to show you how we're the reason you're going to be found in Google.
Curious to learn more? Visit: TomatoCopy.com