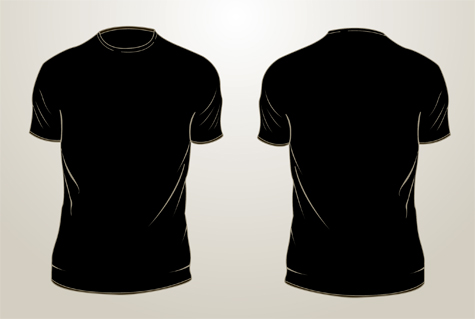 Landon Ray, of Moon-Ray.com, one of our latest clients, and today's guest author.  Landon's direct experience with the online real estate marketing industry makes him a perfect fit for our soapbox, as well as a trusted peer.  His marketing savvy is obvious, and his delivery sound.
Authenticity Is The New Black
By Landon Ray
Everywhere I look, businesses are beginning to embrace a new strategy for connecting with customers: getting real.  Fed by the blogging explosion, sales and marketing organizations are looking at how to drop their corporate masks of sameness and grow real relationships with people.
This month's cover article in Wired Magazine is about authenticity, though they sex it up by using the word 'naked' instead. Of all people to profile, they chose Glenn Kelman, CEO of.. Redfin Corp.
Love him or (more likely) hate him, it's a great story and it's worth putting aside our opinions of his business model for a moment to look at why Wired chose him.

You can read the whole article at the website, so I won't drag through the details. Instead, I'll just give you what I see as the take away lessons:
1. As a business-owner, connecting with the right people is your job.
Trying to be everything to everyone is a waste of time and money – you end up connecting with no one. Kelman is a divisive character; you either love him as a revolutionary, or hate him as a cheat who undermines the efforts of quality service providers in the territories he works.
But you have to envy the passion he generates from his supporters. Fact is, he's not after your clients.. he's after self-service oriented buyers who feel that cheapest is best and resent the fees traditionally paid to agents. Is that your target?
2. Connections are not made with bland, 'me too' messages.
This is about stepping forward with who you really are, what you're all about, and being clear about the specific value you provide.
Of course, we know that Blogging is about the best thing you can do to generate real connections. But not everyone will read your blog.  Are you presenting yourself to your market (on your website, with your marketing materials, etc) in a way that resonates with just the right clients, or are you out there trying to flag down anyone with a checkbook?
Kelman is on a mission (he just released his latest marketing ploy, the Real Estate Consumer's Bill of Rights, which I won't touch with a 10–foot pole) and he loves his detractors.  They dominate his blog comments with every post.  But he knows that he doesn't have to please everyone.. just his 'right match' clients.
3. Blog.
This is related to the last lessons, but deserves it's own space. The wired article series (it's actually several related articles in the issue) shows that business owners that blog – that like to blog – are at a specific competitive advantage.
Corporate-speak is out.  Real is in.
—
Thank you, Landon.
We look forward to more solid contributions from you.