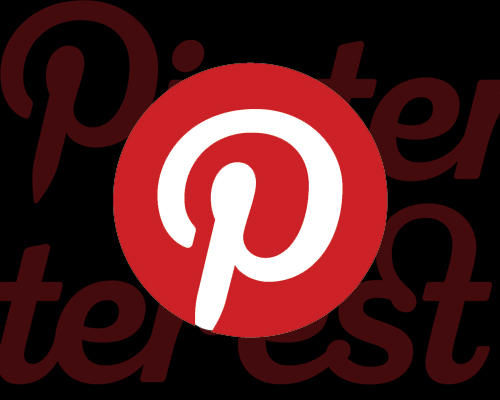 Today's guest post is from avid real estate blogger, author of LifestyleDenver.com: Gretchen Faber. I asked her to contribute with the following article because of her brilliant effort on social media's latest big deal, Pinterest.
6 Reasons Real Estate Bloggers Should Be Pinning on Pinterest
by Gretchen Faber
Pinterest is the fastest growing website in internet history.
If you haven't heard of Pinterest, the newest social media phenomenon, you may be missing out on a key component of a rounded Internet strategy.
Pinterest has taken the lead in "buzz" among social media early adopters. And for good reason.
Pinterest is the fastest growing website in Internet history.
It's extremely visual, fun and easy to use, it lets the Pinner's personality shine and gets you great backlinks. By creating "pin boards" for photos you find online you can arrange them in visually interesting ways and backlink to photos from your own blog or web site, or from other favorite sites that might appeal to your followers.
Here are the Top 6 Reasons you should begin Pinning on Pinterest:
1. It's fun!
Pinterest is high on the fun factor, and easy to use.
This is not a social media site that will take a lot of time to learn or use. Check out a few people who you know are on Pinterest and you'll get the idea very quickly. The visual quality to the site means you can scroll through the Pins of the people you follow for a few minutes at a time, or for hours. You do not engage in conversations, so you can come and go whenever you like. There is the option to like someone's pin, rep-in it or comment on it.
2. It Lets Your Personality Shine.
If you love old cars or picket fences or country barns, you can dedicate one of your pin boards to photos of those things. You'll quickly connect with people who have like interests.
Mix those pin boards in with boards dedicated to listing photos, or your town's best restaurants, or architectural styles in your area and away you go. You've created a personable way for people to get to know you.
Beware of self promotion or in-your-face marketing. You don't want to turn people off to your pins before you even get started. Pinterest should not be used only as a vehicle to promote listings, rather it's a place you can post beautiful photos to show your followers the types of homes you represent.
3. It Creates Links to Your Website.
One mistake I made early on was uploading my own photos. I seldom do this anymore, and only when I want to pin something I won't be able to put on my web site first.
The best bang for your buck is to craft a blog post and insert a photo you also think would be great on Pinterest.
If you've been blogging for awhile or have a robust web site, go back through old posts and find photos for Pinterest. You can pin something you posted two years ago and create an instant backlink to your site from an old post. Pin photos from web sites or upload your own, but don't steal them (as in from Google Images.) Copyright laws still apply.
4. It Enhances Your Keyword Strategy.
When you pin a photo, you also create a caption. Consider how you can use the captions to focus on specific keywords within your Internet strategy.
If you want to be found for "Tulsa," have a pin board or two that focus on Tulsa.
Pin photos of the area or local Tulsa happenings – and use "Tulsa" in your captions. Do you want to be found for "Beachfront in Bimini?" Use the opportunity to write about beach property and the beauty of Bimini, then pin the photos to a Beachfront in Bimini pin board on Pinterest.
5. It's a Digital Memory Enhancer.
We're all prone to forgetting.
Surf the Internet for more than a few seconds, and you'll undoubtedly think, "I should come back to that." Or, "That's what I want my garden to look like this summer."
While there are many outstanding sites for cataloguing articles, RSS feeds and ideas, Pinterest lets you catalogue photographs. You'll be pinning to create connections, but a hidden use is to give you ideas.
By going back through your pins later, you may remember a blog post you wanted to write, or a better way to photograph your new listing.
Are you helping your daughter plan her wedding or a close friend renovate his kitchen? The photographs on your boards will remind you what you liked about the cool new kitchen design you saw. Don't forget to pin the photo when you see it – it won't enhance your memory if you don't get it on your board.
6. You and Your Boards Can Be Followed.
An interesting feature on the Pinterest site is that you can follow a person, or just follow one of their boards.
Some of your friends may want to follow everything you pin, and all of your pin boards. But the country barn lovers might only follow that board and skip the board you have on gardening. If you're into contemporary design, you might find a lot of people following that, and fewer people following your pictures of cats. That's OK. Pinterest lets people connect around shared interests.
Pinterest is growing exponentially at a mind-boggling rate. As mentioned above it is the fastest growing standalone site in the history of the Internet – which leads us to believe that it is not only worth participating in, but something that looks to have staying power.
Pinterest is a natural fit for real estate
And best of all, it's a natural fit for real estate.
Visuals of homes, design, colors and landscaping are all beautiful on Pinterest. You now have the opportunity to craft your own visual expression of yourself and your brand with a single click. So get Pinning!
Not sure who to follow? Here are a few allstars from the RE social space:
Lani Rosales
Eric Bouler
Ines Hegedus-Garcia
Mike Bowler
Thanks so much for the article Gretchen!
Gretchen Faber is an incredibly professional Realtor in the Denver, CO area.
Check out her Pinterest page and her awesome blog: LifestyleDenver.com.