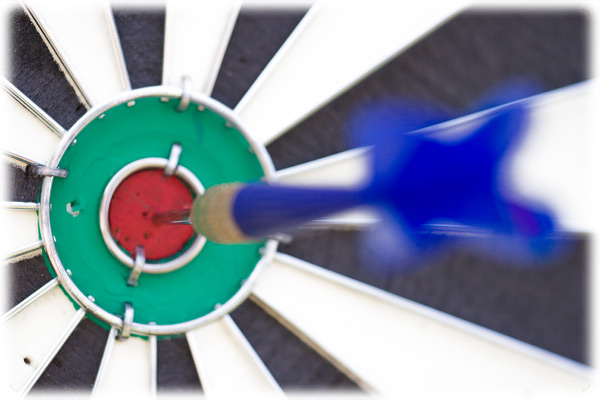 Photo By viZZZual.com
The following article was written by our Dean of Education: Daniel Bates.
When most people thinking of "real estate blogging" they think of posts like market updates, buyer and seller tips, and way too many "featured" listings.
The term "Hyper-Local Blogging" refers to the practice of writing about topics beyond real estate that effect a greater percentage of a specific area.  I more specifically define it in my Hyper-Local Blogging Class as "Targetted and Consistent Blogging on a Specific Geographic Niche with the Goal of Becoming the Trusted Authority and Dominating that Market in Your Particular Field."
While we're identifying this technique as "blogging", the same  principles can be achieved in other mediums. Facebook Fan Pages devoted to a local city, community, or neighborhood can also thrive when done correctly.
Here are my top 5 arguments for why you should start incorporating hyper-local content into your toolbox.
1) Cast a Wider Net
Targeting people who are interested in real estate in a specific location means that you are always aiming at a moving target.
Once a contract is signed, most buyers couldn't care less about what tips you have for them or which way the market is going.  Inf act, a hot deal can actually cause some distress/remorse thinking they should have waited.
These buyers are now more interested in the local news, events, and attractions in the area.
But what is truly great about writing about more general interest news is that you can capture sellers before they even know they want to sell.
My personal experience has been that I don't go on "listing presentations" anymore. Instead, I get phone calls and emails telling me that they love my blog and have been avid readers for some time now, and they want me to bring paperwork to list their home.
There is no competition because I have demonstrated my knowledge of not just the real estate market, but of the area as well.  I have been able to build a level of trust with them through my writing all-the-while having never written a personalized message to them in my life. It is for this reason that I often recognize my blog as a "lead cultivator" instead of a "lead generator".
2) They're Not Just Buying a Home
Is your name on the tip of the tongue of all of your neighbors, past clients, buyers, and frequent visitors to your area?
If there was an award for the person who is most tired of the NAR stating that "Real Estate is Local", I'd surely win.
But you know what? It's True.
And what's also true is that people don't just buy a home, they buy a neighborhood with a home in it that they like.   Have you ever sold a home to someone that said they hate the neighborhood, but they just love the home? Not me!
When you write about community news and events, you naturally attract people who are fans of that community. These people may be current residents (a.k.a. future sellers), active buyers (probably without an agent if catch them soon), past residents (who may return), visitors (who may decide to move some day), or friends and family of current residents.
Notice how all of those people can be prospective clients, but very few want to know your "5 Tips for Paperless Transaction" or be bothered with you new listing. You also have to consider that all of these people may be asked tomorrow if they know of a good agent in the area.
Is your name on the tip of the tongue of all of your neighbors, past clients, buyers, and frequent visitors to your area?
3) Be a True Expert
There is always blow-back against uses of the word "expert", "guru", "pro", etc. Real estate agents often confuse competency with excellency and boast a little too much.
Buyers and Sellers no longer want a Jack-of-All-Trades-Master-of-None, they want someone who knows everything about what they need help with; buying or selling a home in XYZ neighborhood!
One of the best things about hyper-local blogging is that you truly have to put your money where your mouth is. Rather than trying to service one giant area that you can't possibly cover realistically, you become a much better agent for that one area in which you specialize.
I don't think many agents realize what a true liability they open up when they work outside of their area of expertise.
Case in point: I have reached the closing table once where an out of area agent hadn't informed his client that the property he was about to purchase was serviced by well and septic and that there wasn't a sewer line for 20 miles. This sort of gross negligence could result in lawsuits and even the loss of your real estate license and it's often a result of chasing business beyond our abilities.
4) Search Engine Dominance
There's no doubt that ranking well in Google for "YOUR NICHE real estate" and "YOUR Niche homes for sale" can increase your traffic, but how about ranking well for names of local businesses, parks, events, news, and just "YOUR NICHE"? I'm living proof that these are attainable goals with a consistent writing effort.
Local interest content is also much more likely to be shared across social networks, meaning greater exposure and the uncovering of even more people who are interested in your niche.
Generating quality, natural back-links to your site is one of the most helpful SEO practices that one can do to boost both traffic and search engine rankings, but it is extremely difficult to do when all you are talking about is real estate. There simply aren't many online outlets that want to promote someone else's real estate business. The only people interested in the topic are other real estate agents and active buyers and sellers and neither of them are handing out links.
If, however, you fill your site with content about local news and events from and insightful, intelligent, humorous, and interesting content, then people are happy to send some business your way. In addition, local interest content is also much more likely to be shared across social networks, meaning greater exposure and the uncovering of even more people who are interested in your niche.
5) More Diversity of Content
This is slightly different from point #1 in that "a spoon full of sugar helps the medicine go down". I got raked across the coals in my last post for stating that "Real Estate is Boring".
I went on to clarify that real estate can be very interesting and that there is an obvious mass appeal on the subject (read: HGTV), BUT most real estate bloggers make the subject boring by posting listing data copied over from the MLS and/or displaying massive market update charts without putting them in more simple terms for their consumers.
Consider a blog which only posts this type of content that might appeal to say 10% of the population of an area versus a blog which posts about community information that appeals to say 90% of that same area and look at how much better exposure you are giving your real estate material.
Some might just take these as the price of doing business and ignore them until you post something else that they find valuable, but if you make the real estate posts just as interesting as everything else, than you will see great results across the board.
If you would like to investigate Hyper-Local Blogging further, please sign up for our class this Thursday at 1 PST / 4 EST – Guide to Superior Hyper-Local Blogging