Is Internet Marketing, Traditional Marketing?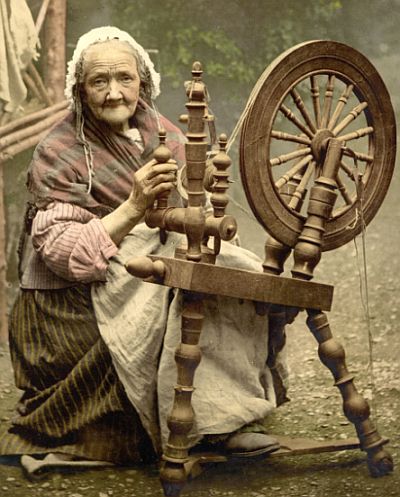 Can Internet Marketing now be considered Traditional Marketing?
Nearly 90% of home buyers begin their search online.
(100% of buyers I've ever spoken with begin their search online.)
More than 70% of agents have a personal online presence (read: website, blog, etc)
(100% of agents I work with have a presence online.)
Sellers want to know what their agent's online marketing plan is.
Your buyers are finding listings on the MLS before they contact you.
Using an email database for listing updates, open house announcements, virtual fliers and advertising is not just commonplace, but common sense.
Pay-Per-Click advertising is neither a secret, nor a bad idea.
Virtual tours: Been there, done that… ho hum.  Now we are well into the Video Blogging era.
Online classified sites such as Craigslist, Google Base, Yahoo Classifieds, etc. attract lots of attention.
The amount of activity in one day on Craigslist outweighs your local paper's classified's whole week.
Participators are gaining ground in the search engines as opposed to the SEO muscle controlling all the top spots.
What about this make internet marketing seem traditional?
Internet marketing is the expected effort. It is soon to be handed down to the next generation as traditional… imagine that
Regular internet users, not just innovators, early adopters or big investors, are penetrating into valuable online marketing real estate.   This shows that participation can be considered advertising.   The more that participation is recognized as a business improvement effort, the more that the masses will feel compelled to try it.  Hence making it standard and "traditional."
Internet marketing is the expected effort.  It is soon to be handed down to the next generation as traditional… imagine that.
The Zillow Effect: More home sellers interested in keeping tabs on the value of their home.  Hence, they expect that the Internet is the destination for this knowledge.
According to a report produced by the research company Borrell Associates by 2010 online advertising spend will surpass all print advertising in Real Estate.
"By 2010, online real estate ad spending is expected to grow to a $3.1 billion market, representing an estimated 32.1 percent of total real estate ad spending. In the mean time, newspaper real estate advertising is projected to decline rapidly over the next couple years."
Blogging is not far behind, that's for sure.
If the Internet is no longer the new kid on the advertising block, then what is?  We'll know soon enough.
Post was inspired by an article sent to me by Tod Owsley, of Zephyr Tents.