Real Estate SEO Made Simple.
An effective strategy from a company you already trust

No contract, nor credit card required ($200 value)
What's an SEO Audit?
Our SEO audit of your website
gives you an actionable plan that:
Compares your website to your competitors.
Gives a general overview of the current SEO efficacy of your site.
Identifies & suggests changes that must be made to improve your SEO.
Uncovers your website's SEO shortcomings and how to fix them.
Sets clear expectations for your website's future after SEO improvements.
Helps establish a campaign and budget to reach your SEO goals.
Let's Talk About Your SEO: 
Real Estate SEO in Two Stages:
STAGE 1: Set Up
Comprehensive Audit of Your Website
Real Estate SEO Keyword & Keyphrase Analysis
Selection of up to 24 Keyword Phrases for Your Business
Optimization of Your Website's Source Code
Page Content Assessment + Rewrite for Real Estate SEO Keywords
STAGE 2: Monthly Managed SEO
Ongoing Performance Monitoring
SEO Adjustments as Needed
Trusted Source Link Building Campaign
Comprehensive Analytics Reporting
RESULT: Free, High Quality Traffic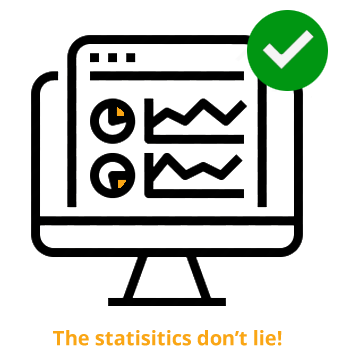 Realtors, this is why you need Real Estate SEO
Right now, buyers and sellers in your area
are searching for someone just like you.
Will they find your website?
Not likely.
The key tool you need to be found
by your customers is Real Estate SEO
It all starts with a conversation.
You're going to love
what you hear!
"All our keyword rankings have improved since we hired you.
In under three months, we've seen one of our highly competitive keyword rankings improve from not being found in the top 100 search results to now being ranked on the 1st page of Google, with a monthly search volume of over 8,000 for that keyword. We now convert more leads into customers than ever before!

We are a leading provider of collaborative supply chain optimization and advanced retail planning solutions that help small, medium, large, and Fortune 500 companies realize substantial bottom–line results in record time. We have a handful of high value key phrases that we target on Google."

"Thanks to you I now feel like a blogging and SEO expert!
I've had great success generating leads from my website and blog and my blog ranked on the first page of Google after only 3 months."
1
How Much Does Managed SEO Cost?
The cost of a Managed SEO campaign will typically start at an entry level of $1,500 USD each month. This will include up to 24 keyword targets chosen by you with guidance by our search engine optimization experts to ensure that you have chosen keywords that will produce a solid ROI for your business.
2
Can You Guarantee SEO Results?
No. Nobody can guarantee a specific ranking or result within a precise timeframe. If an SEO person or agency tries to tell you differently, they are trying to pull the wool over your eyes. We use up-to-date and ethical white-hat SEO techniques and have a proven track record of producing amazing results. We do not control the search engines; we only work to influence the search engines through the implementation and execution of SEO best practices and standards.
3
Will I Be #1 In Google For My SEO Search Terms?
Certainly! If you are willing to stay the course and commit to a budget that will enable the desired outcome. SEO is not a race to the finish line. It is a marathon of consistent effort. It is a relationship with your site and the search engines.
4
How Long Does It Take to Get Results with Managed SEO?
Typically for lesser competitive keywords 30-90 days from the date on which we upload the optimized source code and content to your website before you will see your website ranked on the first page of search results. For medium competitive keywords 6 months. For highly competitive keywords 12 months.
1
How Much Work Do I Have to Put In To Get Results?
At the onset of our relationship, we will need to conduct an interview where we learn about your SEO goals and expectations. Helping us help you is part of our relationship and will require some input in terms of search terms and phrases we agree make the most sense for your business.
We typically do most of the heavy lifting when it comes to the SEO strategy and campaigns, but we also have many clients that prefer to be closely involved with the process. So the short answer is that the amount of work you have to put in depends on you, and your budget.
2
Can You Provide Me With Real Estate SEO Tips And I Do The Work?
Yes. We can offer you a one-time site-wide SEO audit of your entire website. Your audit will provide you with a description of any issues that we find which may be hindering your website from reaching its peak potential in the search engines. Additionally, your audit will provide you with instructions for how you can fix those issues yourself.
If it becomes too much for you to handle time and effort-wise we're here as your support and partner.
3
Is This A Long-term Contract Or Can I Cancel At Anytime?
Our contracts are month-to-month. You can cancel at anytime with 30 days notice in writing via email. There are no long-term commitments.
4
Do I Cancel Once We Reach Our Initial Goals With SEO?
You certainly can. However, much of SEO success comes from a consistent connection and relationship with the search engines. So "unplugging" this connection will likely have a negative effect on your results. The idea is that great SEO results produce an increase in business for you. So as long as the SEO work is producing favorable results, you should look to maintain it.