About The Real Estate Tomato
The Real Estate Tomato is the collective experience of nearly 60 years of marketing expertise in the real estate and internet industries. Together we have built a business model around applicable education, superior products, a connected community and immediate service.
Our success is measured solely by the success of our clients.
To ensure that we continue to strive, we commit to personally develop each client into a proficient blogger, with the knowledge, skills and tools to make them most effective.
Jim Cronin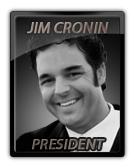 Owner and Author
Since 2000, Jim Cronin has helped thousands of Realtors develop a superior internet presence through blogs, improved websites and other online initiatives. His passion to educate, dedication to excellence and vision to embrace new medias are the foundations upon which his company, Real Estate Tomato, have been built.
Speaking engagements, online-training courses, blogging and one-on-one consulting have been Jim's platforms of choice when it comes to educating his audience on leveraging the technologies that will make today's real estate professional successful.





Jason Benesch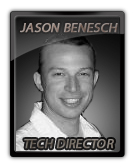 Director Of Technology
Thousands of real estate professionals have benefited from Jason's expertise, service, consulting and innovation. Helping agents better understand how to leverage the internet tools they have in their arsenal is not only an understatement, but completely overlooks his technical savvy. Jason's knowledge of web design, coding, website architecture, SEO, WordPress, and server management are the backbone of the Real Estate Tomato products.
Jason and Jim make the perfect partnership because of their opposing skill-set. Together their vision for providing the real estate professional with the most advanced tools, and the savvy to utilize them effectively, has been the formula of the rapid success of the Real Estate Tomato.
Dedication, hard work, consistency, knowledge, participation, and community are the core to the philosophy of their company. The result has been the inspiration to thousands of dedicated blogging clients and fans.
Chris Hotz

Project Manager and Director of Customer Experience
Having spent the last few years consulting real estate agents throughout the nation on understanding the management of their internet presence, Chris has prepared himself to grab the reigns of our clients' experience with our company.
Hotz's roll is paramount for each client's experience in that he oversees every project, personally trains all our our clients to manage their blogsites, and heads our Customer Service staff. It is his job to ensure your experience is not only enjoyable and successful but perfectly executed, phase by phase.
Daniel Bates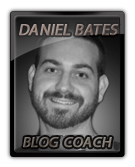 Dean of Instruction at Tomato University
As a Tomato client since early 2007, Daniel honed his blogging skills while bringing his McClellanville, SC real estate blog to the top of the search engines. Now a successful real estate blogger and broker /owner of his own real estate company, Daniel offers a client perspective to the Tomato.
Since 2008, Daniel has provided tech support and taught over 1000 hours of one-on-one blog and social media coaching.  His current role as Dean of Instruction at Tomato University has him teaching many great seminars as well as promoting other presenters and maintaining class quality.  You need look no further than the recommendations on his linkedin account to level of commitment that he offers his students.


Rob Saxe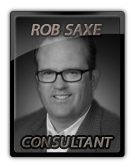 Social Media Consultant and Project Management
Rob's experience as a Realtor for 7 years in the greater Sacramento area gives him, and us, a great understanding of an agent's needs, concerns and challenges when it comes to embracing the technology and training that we deliver.
He is a natural fit with the Real Estate Tomato as one of our consultants and speakers.
Rob also authors a very resourceful blog about real estate in greater Sacramento: SacramentoRealEstateViews.com.   Make sure to check out his video blogging, it's his secret sauce to success.



Monte Cronin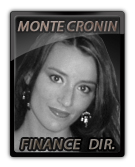 Director Of Finances
7 years in the television industry, directing commercials and selling air time have prepared Monte to not only provide outstanding service, but her organization skills and multi-tasking abilities are geared to ensure every client is properly accounted for and serviced.
Be sure to ask for Monte, if you have any billing, accounting or financing needs.
The Design Staff
Expertise in Web 2.0 Design, Photoshop, Illustrator, Flash, CSS and XHTML.
Our Motto: Everyone deserves a great looking online presence. Don't settle for templates.
Sarah Jacobs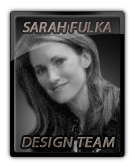 Designer
Sarah has a BFA in Graphic Design, and a rocking portfolio (as seen on her personal site: Sw33t.com), but what has really made her such a valuable part of the team is her professionalism, attention to detail, and commitment to our clients' satisfaction.
Among Sarah's numerous hobbies are extreme jeeping, camping, cooking, any sport that requires gear and Apple computers. She is also not good at making her own bio sound like she is a fun person.
Andrew Christensen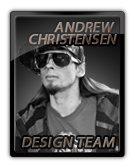 Designer
Andrew has been designing for the web for well over 6 years professionally (LoveInColor.com), and brings with him an experienced tool-set. His keen attention to detail, advanced understanding of the web, and level of quality make working with him a truly unique experience.
When not deep in photoshop, he can be found spending time with his son or enjoying photography.
—-
Career Opportunities
If you think that you have the skills and experience to be an asset to our team,
we'd love to hear from you.
Our Most Recent Blog Articles
U.S. Navy photo by Mass Communication Specialist 2nd Class Ben A. Gonzales The usefulness of your website to...
A curious package arrived the other day. It's contents just as curious. An Electron Robot and a note expressing that they...
Part Two: The Navigation Almost every article we write should could start off the same way: Consider the audience you are intending to attract...