The Great December Discount: Get 20% Off Your Custom Designed, Responsive, Real Estate Website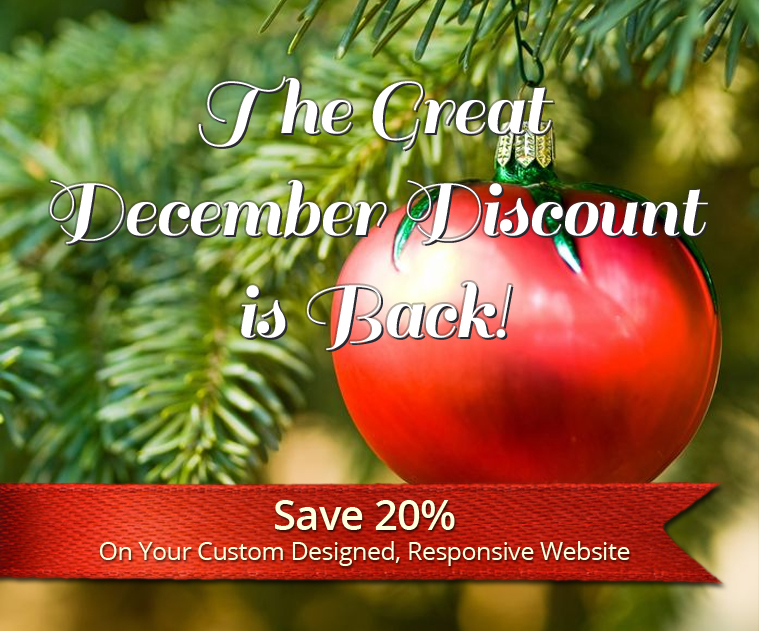 That Time Of Year is Here Again.
Get 20% Off Your Custom Designed, Responsive, Real Estate Website
As the headline-filled year that is 2016 comes to an end, we're piling on with Big News!
Any projects that we initiate between December 10th and December 31st will be discounted 20%.
This is a savings of at least $400*
Here's the Plan!
Kick off your 2017 online-marketing strategy with a great new website.
Surge in Google with a mobile friendly platform.
Save 20% off the investment.
Get one last tax write-off in before the end of the year.
Celebrate!
Contact us today to get started.
We're here to make you happy!
*Standard pricing for a full custom website starts at $1999.