The Real Estate Tomato Matrix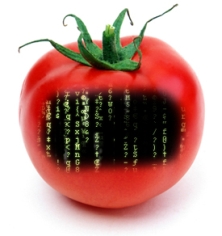 Our overall real estate blogger network boasts thousands of members.  It consists of every registered user on our blogging platform.
However, it's what we have done with this network that has made all the difference.  By connecting every Real Estate Tomato Blog Client with an intimate platform to communicate with each other, it grows stronger and more valuable every day.
As every client logs in to the back end of their blogsite, they are greeted by the Tomato Matrix Community.  It is here that educated real estate bloggers share the soapbox to initiate and participate in very constructive conversations about blogging itself.
Because we are an 'Education First" company, we need to ensure that the conversation held on the Vine is sustained at a level we can all be proud of.
Most blogging networks with a large membership base are suffering from two debilitating issues. The first is that the percentage of participating members is significantly less than 10%. The second is that so many 'green' members are free to participate that the same remedial topics are inevitably covered ad nauseum.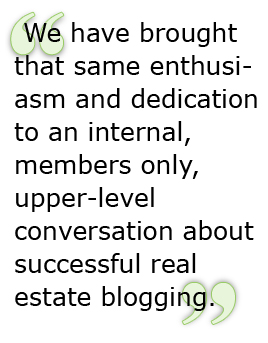 In order to avoid suffering either of these two challenges, we funnel clients that we have personally trained, or that have come to us at an advanced level.  Perhaps you are familiar with the 80/20 rule?   Well, our formula of educating and inspiring our clients has put it on its head.   Instead of just 20% of our clients successfully leveraging the blog as a successful marketing effort, we're proud to say that 80% of our clients are very actively enjoying being transformed into full-blown real estate bloggers.
We have brought that same enthusiasm and dedication to an internal, members only, upper-level conversation about successful real estate blogging.
The Tomato Matrix is a platform for our network's questions, opinions, ideas, observations, suggestions, kudos, complaints, challenges, discoveries and announcements.  The Golden Rule that we maintain is to keep the conversation above the remedial.
So how can you join the conversation on the Tomato Matrix?
There are two ways.
1. You either become a client, where you receive a Real Estate Tomato Blog and/or our Personal Training.

Or
2. If you are using your own, self-hosted WordPress blogging platform, you can request to become a member, and if you are approved, we will help you install a our PlugIn that will unlock the door to the conversation on the Matrix, directly from the backend of your very own blog, free of charge.
If you are an experienced real estate industry blogger, and would like to be a part of our Vine, simply contact us and let us know. There is no cap to our membership, but your blog, as well as your blogging efforts will be reviewed in order for us to determine if we feel that you will be an asset to our community.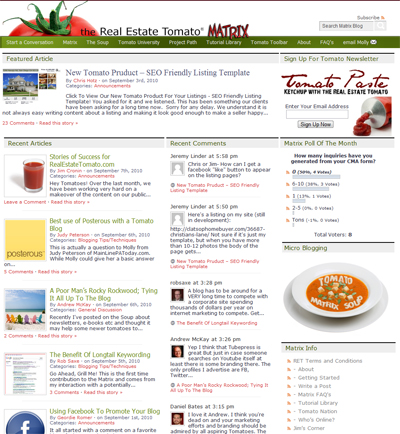 Our Most Recent Blog Articles
U.S. Navy photo by Mass Communication Specialist 2nd Class Ben A. Gonzales The usefulness of your website to...
A curious package arrived the other day. It's contents just as curious. An Electron Robot and a note expressing that they...
Part Two: The Navigation Almost every article we write should could start off the same way: Consider the audience you are intending to attract...